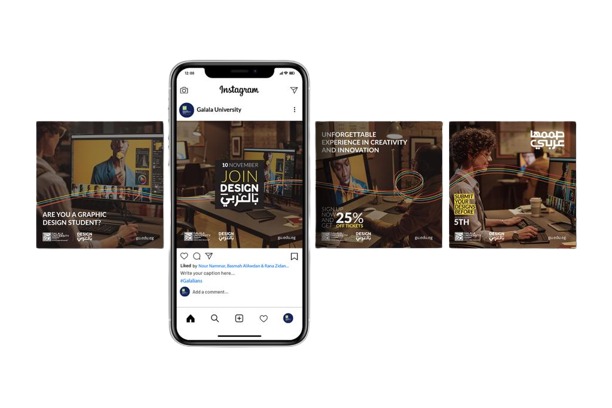 To all the Artistic and Creative minds in #GU, we have great news for you!
We've collaborated with Graphic Design بالعربي to launch صممها عربي competition For all art students in all Egyptian universities!
Design a poster with a size of 1920×1080 that expresses the values of peace and freedom. A specialized jury of design professors at GU will evaluate your artwork, and you can be up to win one of the following prizes:
The first place prize: 12,000 pounds
The second place prize: 8,000 pounds
The third place prize: 5,000 pounds
If you are an art student and wish to participate, please upload your works through the application to the following link
https://app.gda-meetup.com/join-initiative
The deadline for submitting entries is November 5.
Great news! Art and design students can enjoy a 25% discount on event tickets. Just use the code "Galala university25" when you book your spot. Don't miss out on workshops and networking with industry experts. Reserve your spot at https://bit.ly/3t7YV0b now!