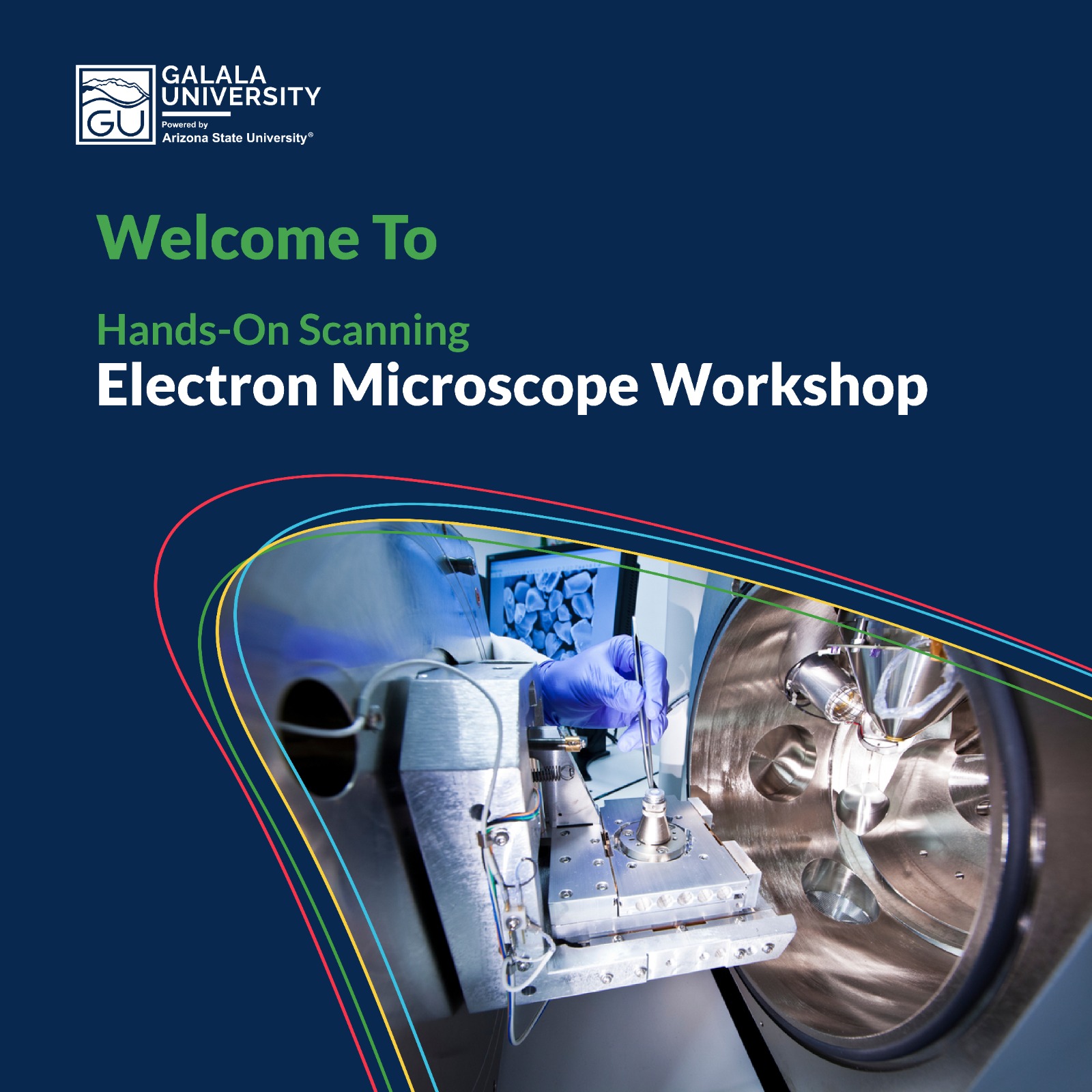 The field of Engineering, headed by DEAN Prof. Dr. Affaf K. Al-Oufy, takes immense pride in organizing an immersive and comprehensive workshop on the fundamentals and applications of
 Scanning Electron Microscopy (SEM) from September 19th to September 21st, 2023.
Scanning Electron Microscopy (SEM) is a cutting-edge imaging technique that employs a focused beam of electrons to explore the microscopic world with incredible precision. This workshop is an exceptional opportunity for participants to delve into the intricacies of SEM technology. Over the course of these three days, participants will gain hands-on experience, enabling them to master SEM instrument operation and harness its full potential for scientific research and industrial applications.
Our dedicated team of experts will guide you through SEM's principles and practical applications, allowing you to uncover the hidden details of minuscule structures, from biological specimens to advanced materials. Whether you are a seasoned researcher or a newcomer to the world of microscopy, this workshop promises to elevate your skills and open new doors to discovery.
We look forward to welcoming you to this enlightening event, where you will not only expand your knowledge but also join a community of SEM enthusiasts passionate about pushing the boundaries of science and technology. Don't miss the chance to be part of this extraordinary journey into the unseen world of Scanning Electron Microscopy.
For registration, click this link: https://forms.gle/Qhpxse27H8MHHScV7
For the agenda, Open the PDF attached.
Field of engineering first workshop agenda