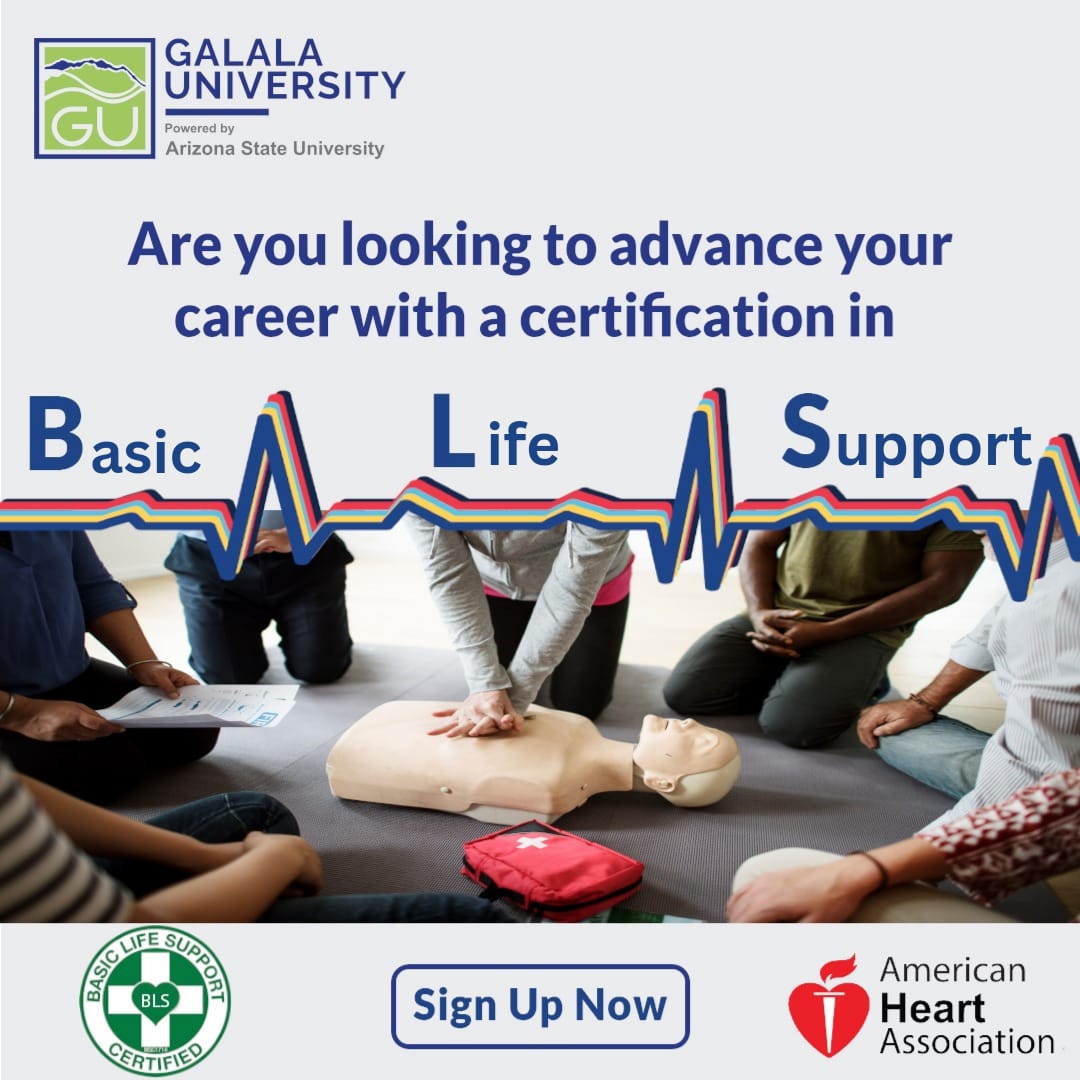 Galala University Training Center for Clinical Skills and Simulation
Proudly announces the launch of the bundle of
Life Support Courses
Under the patronage of his excellency, Professor Dr Mohamed El-Shinawi, Acting president of Galala University, and the continuous support of the  Secretary General, Dr Rana Zeidan, guided and supervised by Professor Dr Yasser Elsayed, the executive director of GUTH, The Galala University Training Center for Clinical Skills and Simulation in collaboration with Egyptian Life Support Training Center (ELSTC) accredited by the health and safety institute as well as the American Heart Association (AHA) as a training site for life support courses, Galala University Training Center for Clinical Skills and Simulation is starting its first BLS course on Sunday ; March 5th, 2023.
Our instructors:
The experienced instructors are certified by the American Heart Association and have years of experience in the field. They provide the guidance and support the participants need to become a successful medical life support provider.
life support courses description:
The comprehensive medical life support courses provide the participants with the knowledge and skills necessary to provide life-saving care in emergency situations.
The bundle covers basic and advanced topics such as basic life support, advanced cardiac life support, trauma evaluation and management,
advanced cardio-vascular life support, and advanced trauma life support. We also offer hands-on training on first aid, CPR, automated external defibrillator and other essential skills.
Beneficiaries:
The program is ascertained to run continuously serving the medical as well as the non-medical sector students, university members, staff & the community at large. The course is conducted with all expertise and in a professional manner. The successful participants are awarded with course completion certificates at the end of the course.
For registration use the registration link provided: https://forms.gle/m7ed8ygUbr489XCw8
Feel free to contact us via our email:  TCCSS@gu.edu.eg