Yesterday, we were thrilled to welcome high school students from all over Cairo to get a glimpse of how it is to be a #Galalian. Students, accompanied by their families, were introduced to #GU's various programs and met with our students and staff who answered all their questions regarding #GU_ASU dual degree programs. They also explored #GU_campus facilities and dorms.
Don't worry if you missed out on this #Open_day, stay tuned for our next one.
#GU_future_starts_here
#GU_dual_degrees
#GU_futuristic_programs
#Galalians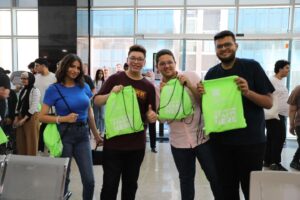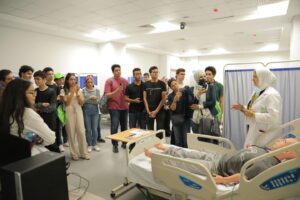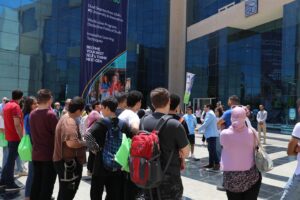 امبارح استقبلنا مجموعة من طلبة المدارس وأسرهم في جولة تعريفية بجامعة الجلالة اللي من خلالها اتعرفوا علي برامج #جامعة_الجلالة المتميزة وشراكتها مع Arizona_state_University# اللي بتمنح #شهادات_مزدوجة في خمس برامج مختلفة. قابل الطلبة أعضاء من هيئة التدريس ومن #طلبة_الجلالة اللي جاوبوا علي كل أسئلتهم وأخدوهم في جولة داخل الجامعة علشان يجربوا ازاي حياتهم هتكون جوا #جامعة_الجلالة.